Characters
Affiliates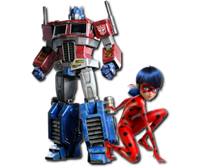 Announcements
Poll
In November of 2016, The Angry Beavers Wiki finally has a new wiki background. Do you guys and gals like it?
---
One of the visiting Fandom users have kindly made a new wordmark for The Angry Beavers Wiki. So; once again, do you guys and gals like it?
---
This poll about the header graphic will be closed January 10, 2018
Should The Angry Beavers Wiki have a header graphic?
---
This poll about the bot account will be closed February 12, 2018.
Update: I'm kind of leaning towards either Dagbot or DagClone as the name of the bot account.
Since September 2014 I have been thinking of using an account (it doesn't have a name yet) as a bot account to help with the maintenance on this wiki. So; should I do that?
Contribute
To create a new page, just enter the title below.
Not sure where to start?
If you are new to wikis, check out Help:Contents.
Ad blocker interference detected!
Wikia is a free-to-use site that makes money from advertising. We have a modified experience for viewers using ad blockers

Wikia is not accessible if you've made further modifications. Remove the custom ad blocker rule(s) and the page will load as expected.